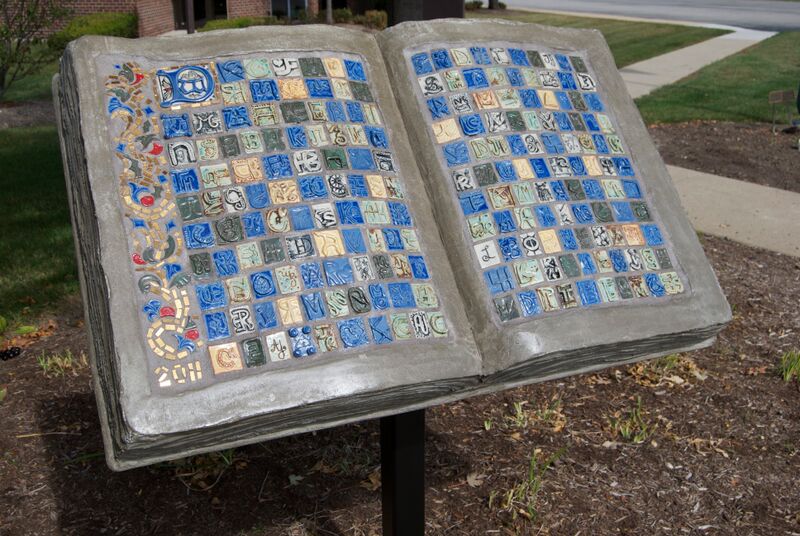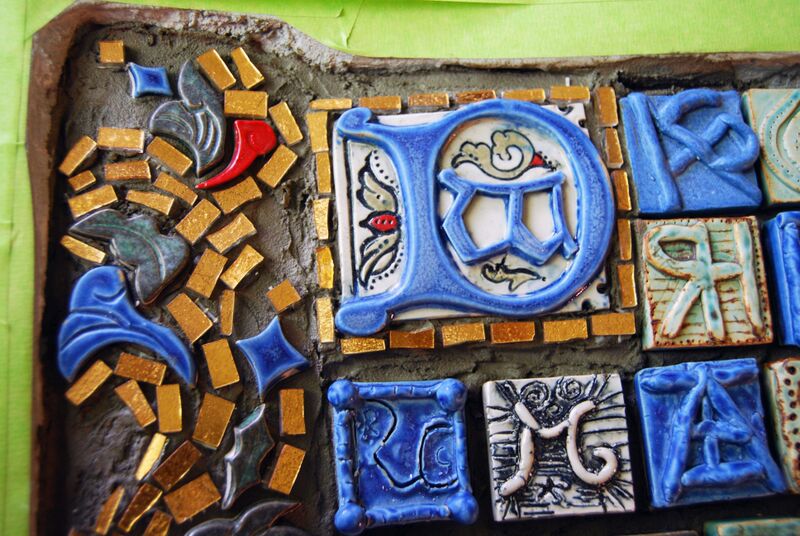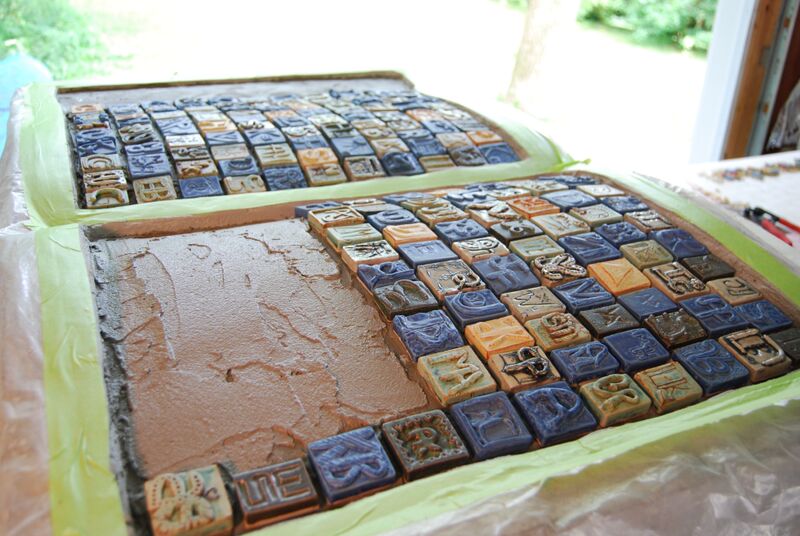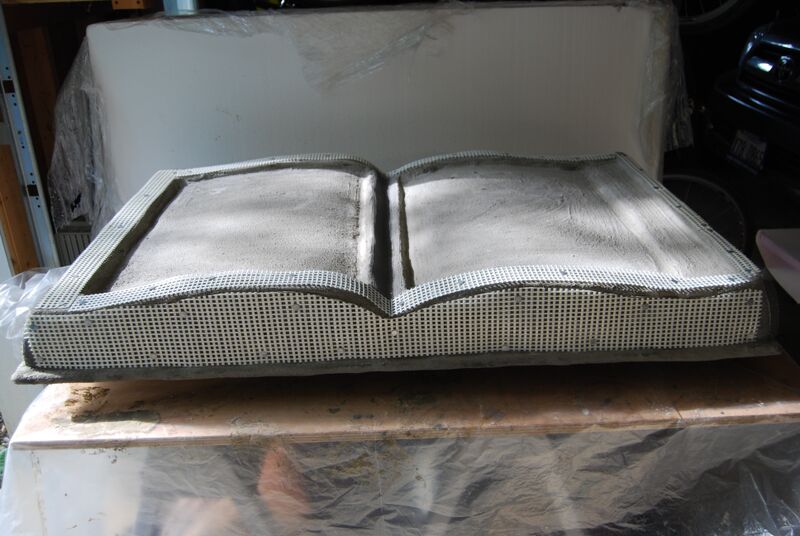 THE BOOK OF WRIGHT / 2011
Daniel Wright Middle School Eighth Grade Gift, Lincolnshire, IL
Two hundred and four 8th grade students participated in the creation of a book sculpture for the front of the school. Each student embellished a ceramic tile with personalized initials.
Concrete, fiberglass, handmade ceramic and mosaic tile.
28″ h x 45″ w x 6″ d
DEERFIELD HIGH SCHOOL PRAIRIE PANELS / 2010
Deerfield High School, Deerfield, IL
Students at Deerfield High School participated in a program at the Chicago Botanic Garden by creating an outdoor prairie garden at their school. These panels identify many of the plants and show the importance of healthy soil.
Ceramic tile, stone mosaic.
36″ h x 68″ w x 2″ d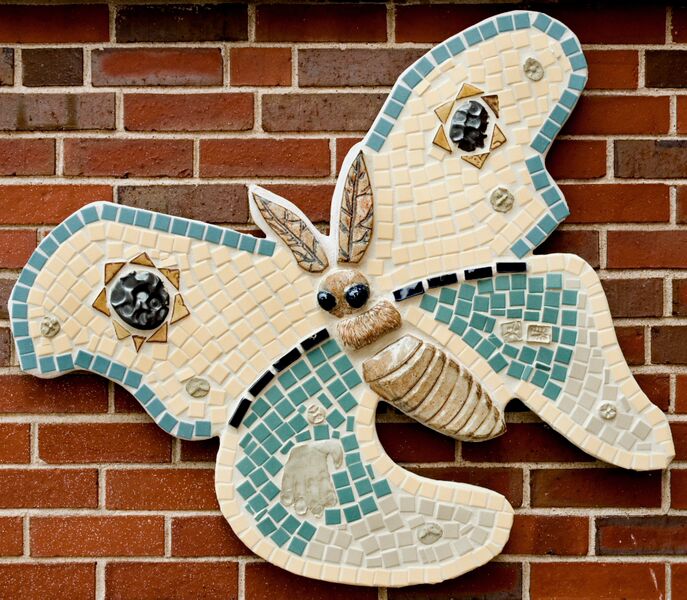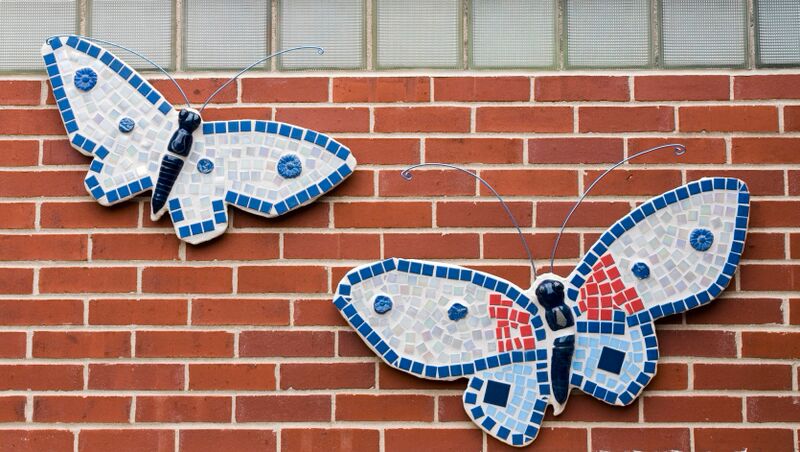 THE SECRET GARDEN / 2007
Highland Park High School, Highland Park, IL
The Secret Garden, produced with special needs students during a three month residency with the artist, culminated in a project for the high school's biennial celebration "Focus on the Arts." These students used handmade tiles and commercial mosaic tiles to create colorful bugs and flowers in an outdoor courtyard.
Handmade ceramic stoneware and mosaic tiles.
9 panels from 1.5′ h x 1′ w to 5′ h x 3′ w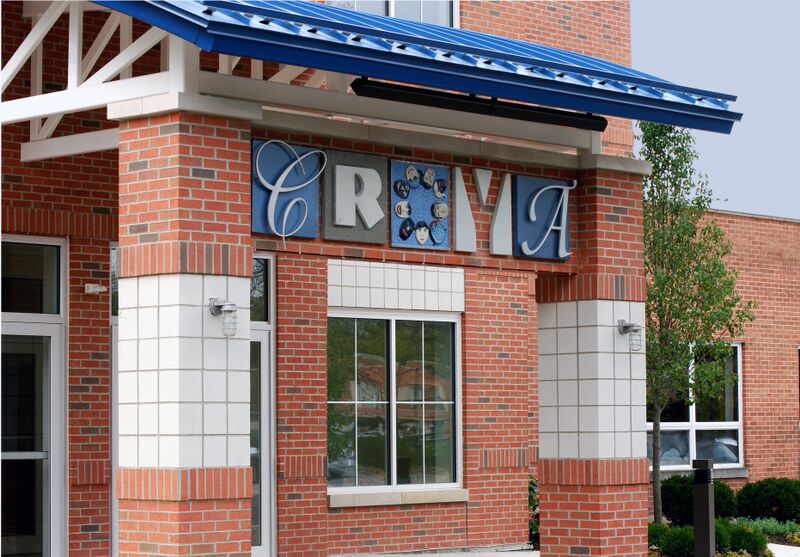 CROYA / 2007
CROYA Entrance, Lake Forest, IL
Students from CROYA, (Committee Representing Our Young Adults) ages 14 – 17 created self portraits in ceramic stoneware tiles. The tiles were incorporated into the sign above the entrance to the building.

2′ h x 11′ w
Materials: Precast concrete, aluminum, handmade ceramic tiles and mosaic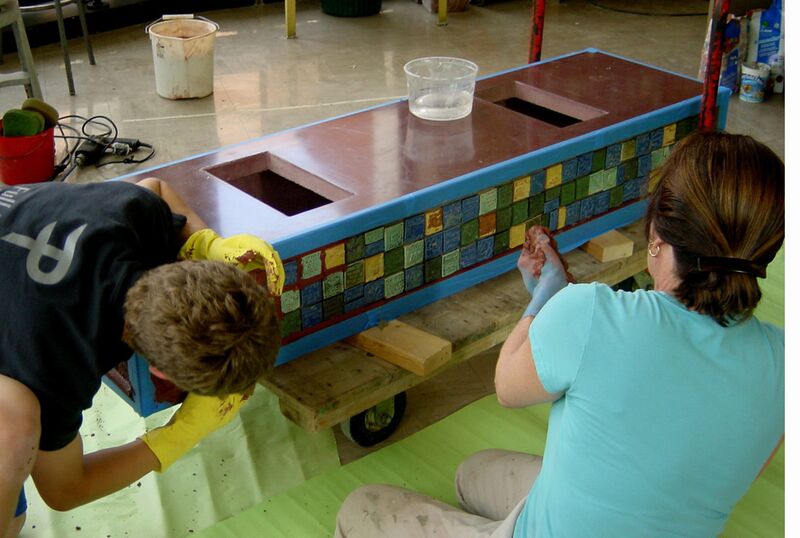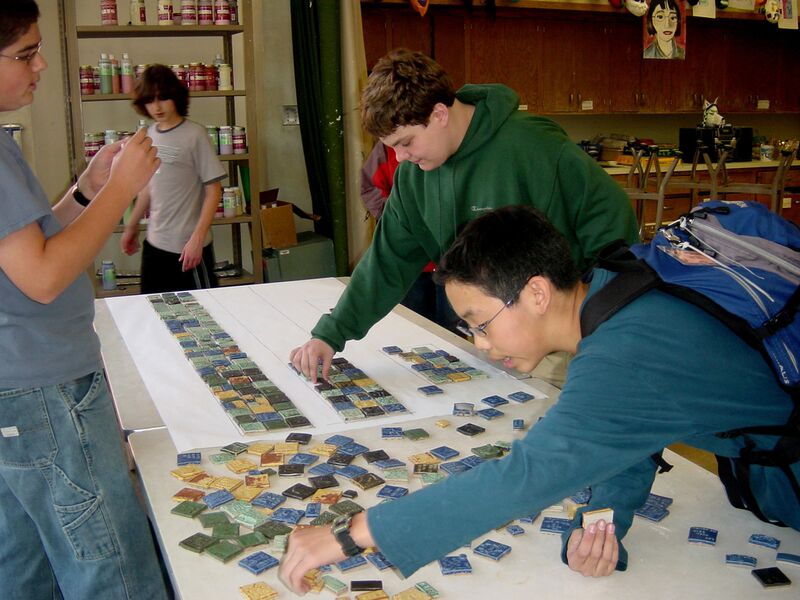 SIGNATURE BENCHES / 2006
8th Grade Graduation Gift, Deer Path Middle School, Lake Forest, IL
All 8th grade students created their own signature tile that was glazed, fired and applied to cast concrete benches placed at the entrance to the school.
Precast concrete and ceramic tiles.
18″ h x 5′ w x 21″ d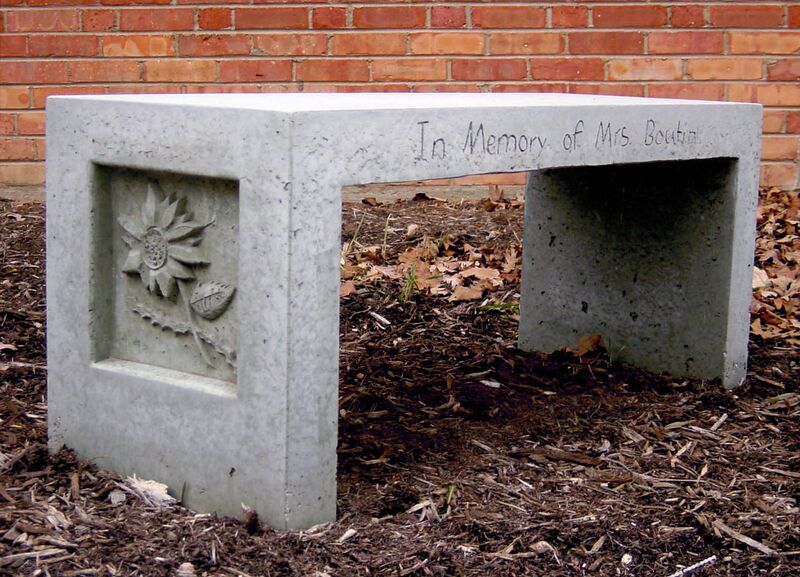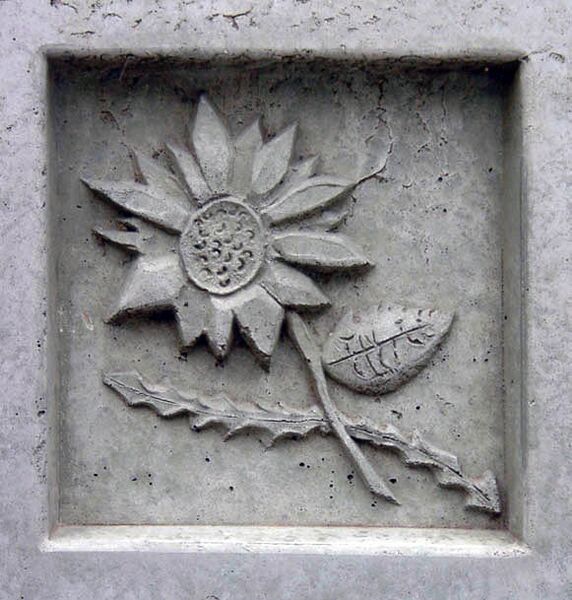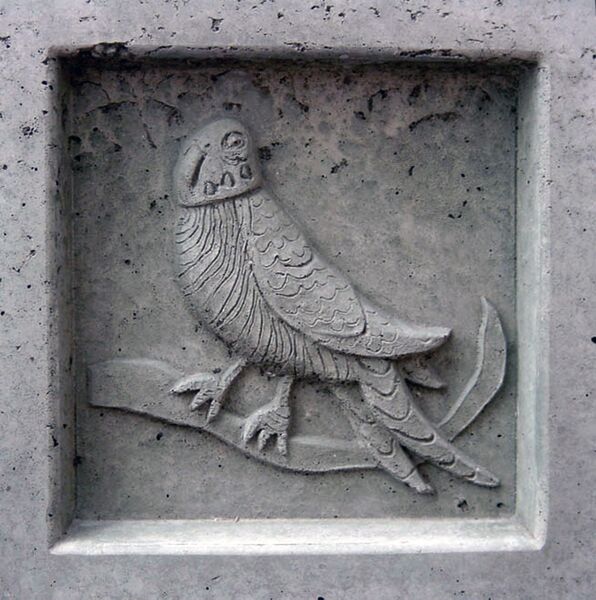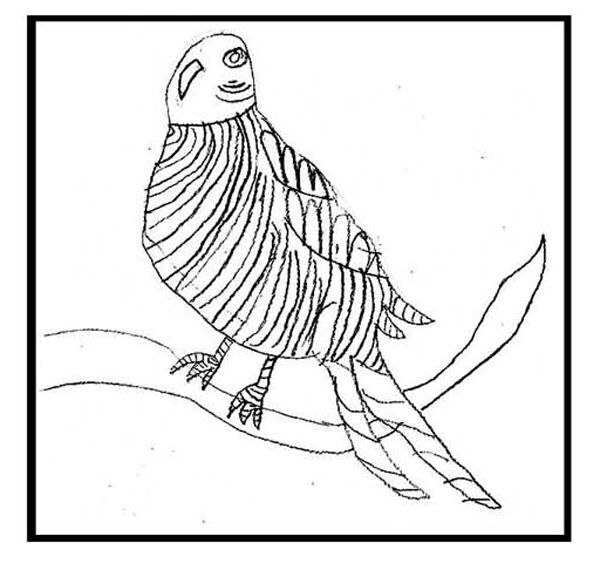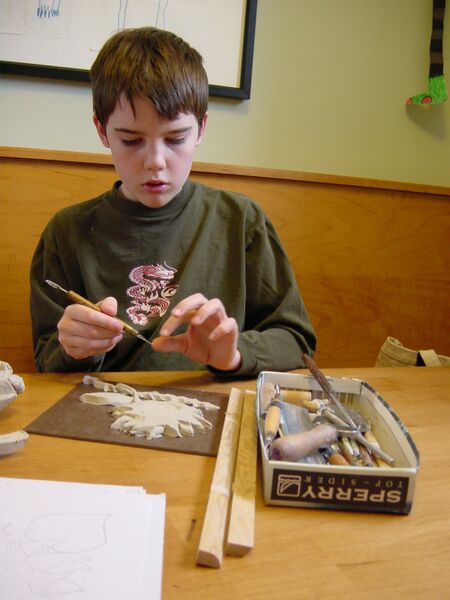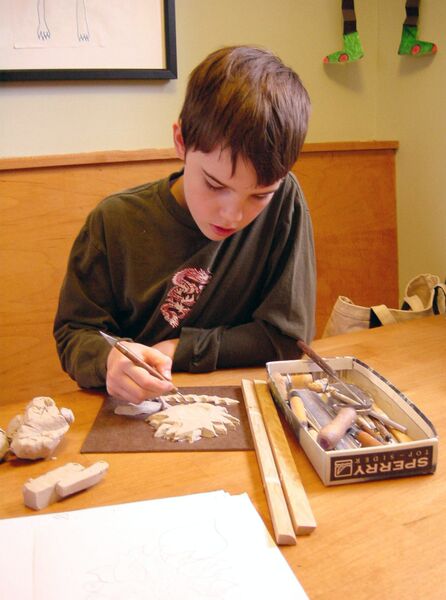 boutin bench / 2003
Mrs. Boutin Memorial Bench, Lake Forest, IL
This bench was created as a memorial to a much loved school secretary, Mrs. Boutin. Her love of flowers and pet parakeets inspired students' drawings, two of which were chosen and transformed into the end relief images.
Precast Concrete.
17″ h x 14″ w x 40″ l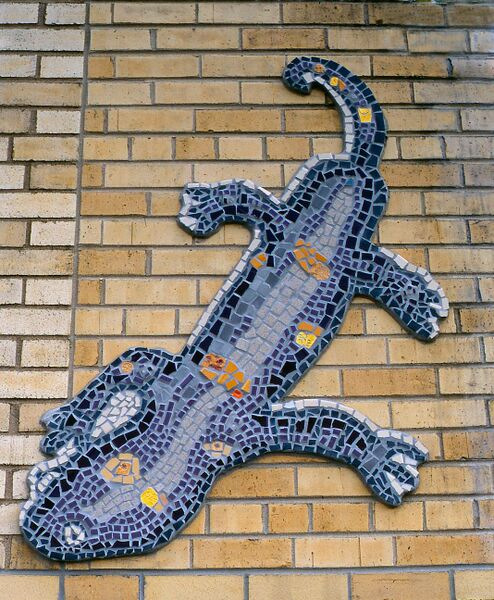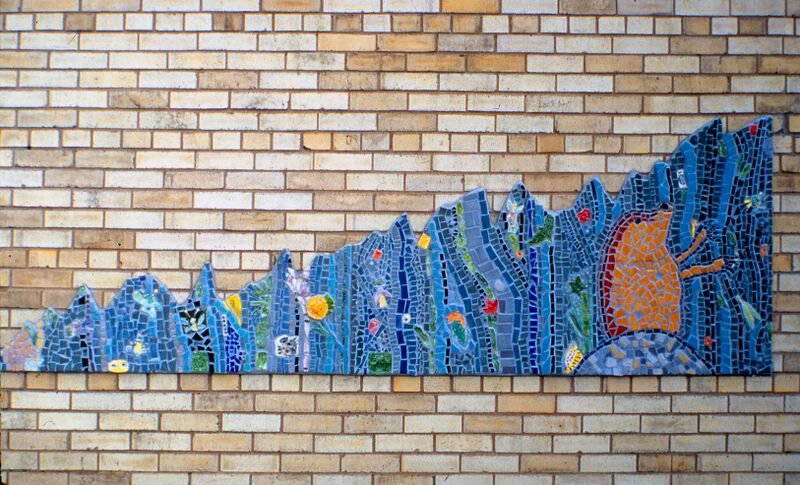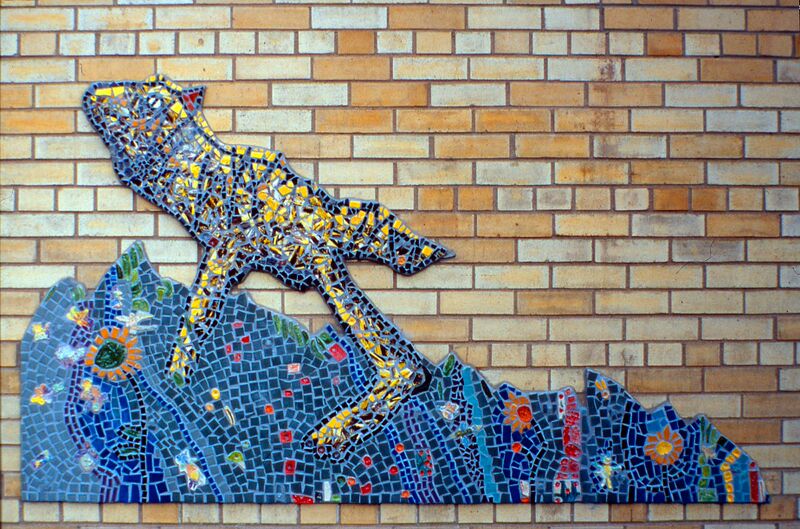 PRAIRIE LIFE MOSAIC / 2000
Montclair Academy Denver, CO
Six handmade ceramic tile murals
Students in K – 8 explored in scientific detail and cleaned up a small creek near the school. Study of the riparian and grassland ecosystems and the native wildlife led to the creation of six mosaic panels installed on the outside walls of the school. Funding was received through a "Learn About Your City" grant from the City and County of Denver.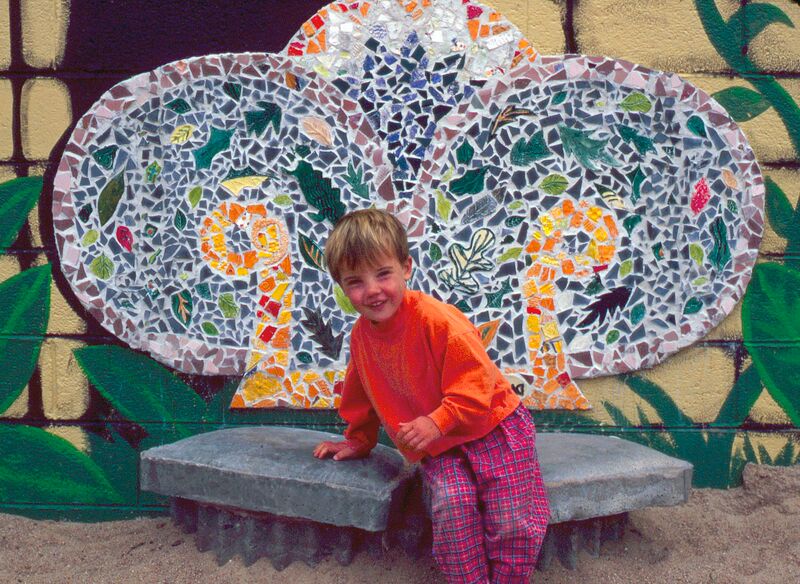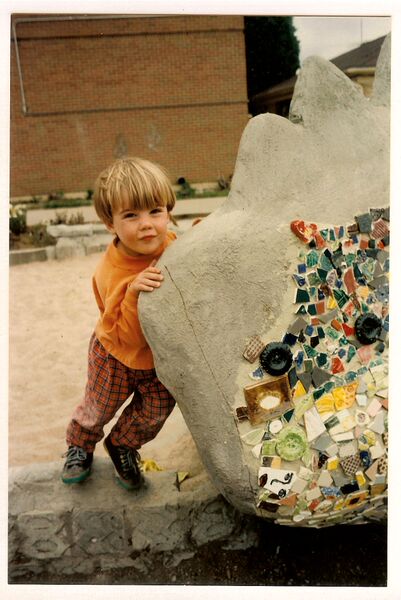 dava / 1995
The Backyard, Downtown Aurora Visual Arts Aurora, CO
The artist worked with children in a high-risk neighborhood and teens with City Corp, a federal work program, to create a sculptural play area in the back yard of the arts center.
Ferro cement, cast concrete elements and mosaic tiles.